What's New
August 23rd, 2002: Advanced Program is available. [NEW !]
July 1st, 2002: ISESE2002 registration has been started. Please visit Registration page for more details.
Welcome to ISESE2002
The ISESE 2002 is the first symposium on empirical software engineering, held in at Nara-Ken New Public Hall in Nara, JAPAN, on October 3-4 2002.

The objective of the symposium is to foster the development of the area by providing a forum where researchers and practitioners can report on and discuss new research results in the area of empirical software engineering.

The symposium encourages the exchange of ideas within the international community so as to be able to understand, from an empirical viewpoint, the strengths and weaknesses of technology in use and new technologies, with the expectation of furthering the more generic field of software engineering.

Call for Participation (66 KB, PDF format)

Call for Poster and Demo [closed!]
ISESE2002 will have "Poster and Demo" sessions. This will provide an excellent forum for authors to present late-breaking results. Although the deadline for the technical paper session has already passed, you can still submit to the Poster and Demo sessions. Please see the page Call for poster/demo.
Nara "the Heart of Japanese Ancient History"
| | |
| --- | --- |
| | Nara was the capital of Japan from 710 to 784, and has many historical shrines and temples. In the center of the city, beautiful Nara National Park is the home for 1200 deer, where you can go right up and pet and feed them. |
| | |
| --- | --- |
| Famous tourist spots such as Kofukuji Temple, Todaiji Temple, and Kasuga Shrine are located in and/or around the park. Also within the park is the ISESE2002 symposium venue - Nara-Ken New Public Hall. | |
| | |
| --- | --- |
| | This hall was constructed in 1987 in commemoration of the 100th anniversary of the establishment of the current Nara Prefecture. Its main attraction is an impressive theatre, specifically built for holding the classical Japanese play Noh. ISESE2002 will be using this Noh theatre as its main presentation room. Come experience the merging of a conference with a classical Japanese stage. |
For more information about Nara, please refer to Links page.

Contact
For general issues about ISESE2002, please contact to:

ISESE2002 conference office
C/O Software Engineering Lab., Graduate School of Information Science,
Nara Institute of Science and Technology
8916-5 Takayama, Ikoma, Nara 630-0101, Japan
Phone: +81-743-72-5311 Fax: +81-743-72-5319
Email: isese2002@is.aist-nara.ac.jp
-
Co-sponsored by

IEEE Computer Society

ACM SIGSOFT

Japan Society for Software Science and Technology (JSSST)
Information Processing Society of Japan (IPSJ)


National Space Development Agency of Japan (NASDA)


Nara Institute of Science and Technology
In cooperation with


Institute of Electronics, Information and Communication Engineers (IEICE)

- SEA-
Software Engineer's Association


ACM Japan Chapter
Supported by

Commemorative Association for the Japan World Exposition (1970)



Nara Convention Bureau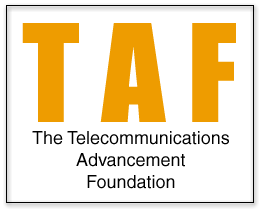 The Telecommunication Advancement Foundation

Foundation for NAIST